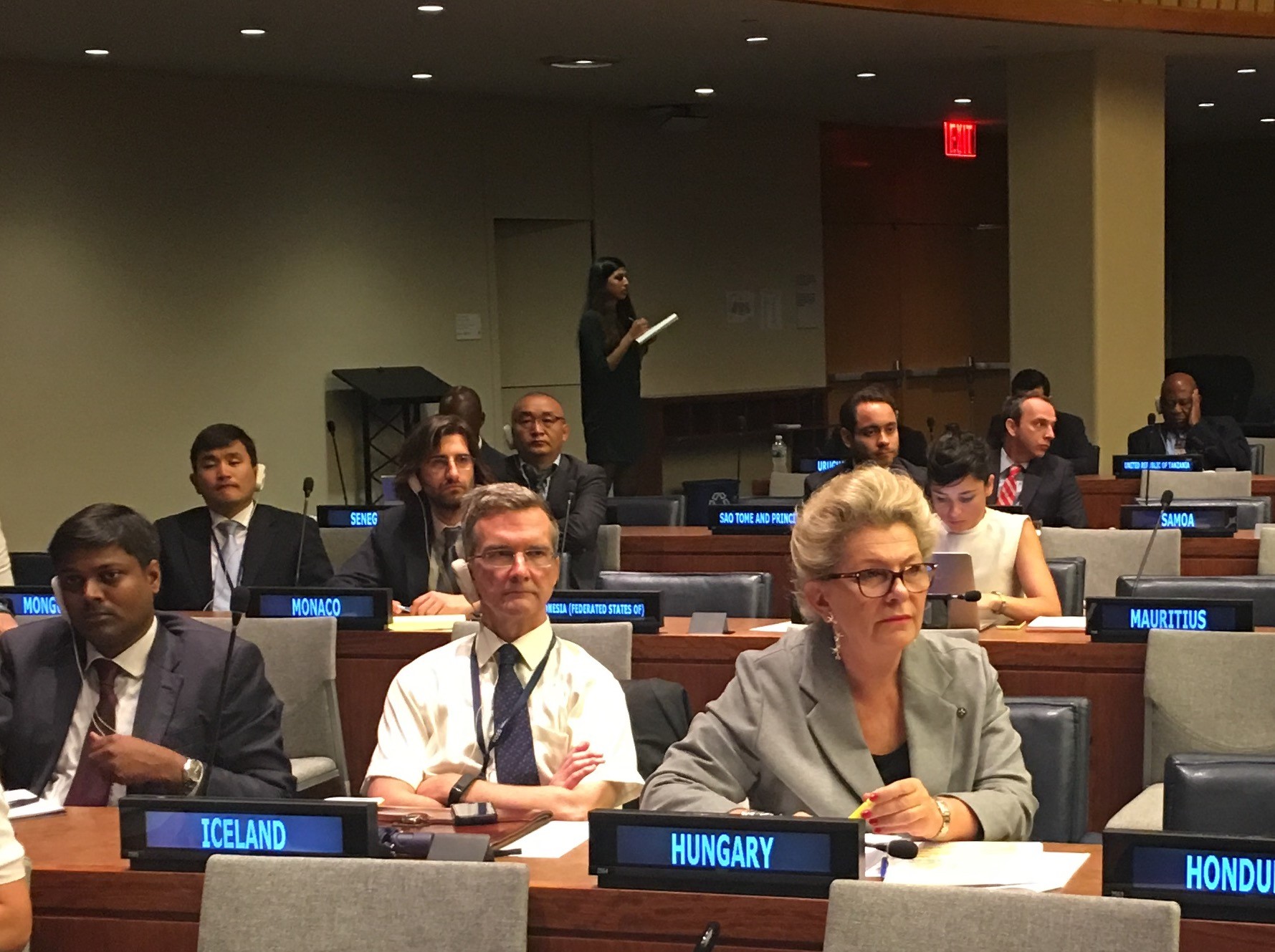 On September 6, 2017, the UN General Assembly held a successful Informal Interactive Dialogue on the Responsibility to Protect (R2P). The Interactive Dialogue addressed the UN Secretary-General's ninth annual report on R2P, entitled "Implementing the Responsibility to Protect: Accountability for Prevention"
In her statement delivered during the debate, H.E. Ambassador Katalin Bogyay reaffirmed the great importance Hungary attaches to the implementation and strengthening of the R2P mandate, taking also into account the worrisome trend of growing number of atrocity crimes. Hungary shares the view expressed in the ninth annual report that prevention of atrocity is the first step to implement R2P.
Ambassador Bogyay recalled the many-faceted support of Hungary towards the realization of R2P. Since the adoption of the principles on the R2P in 2005, Hungary is fully committed to raise the awareness on this issue on national and international level as well. As an active member of the ACT Group, we also welcome the reference in the report to the Code of Conduct and the role of the Security Council.
The Ambassador underlined: as a clear sign of our commitment to prevent atrocities, Hungary takes actions through legal measures, education, commemoration, and zero tolerance policy, for example against anti-semitism and xenophobia.
At the end of her speech, the Ambassador reconfirmed: Hungary believes that with strengthened political will of Member States and better use of already existing wide range of tools, the international community could effectively prevent mass atrocities.
To read the full statement of the Ambassador, please click here.