On behalf of Hungary, H.E. Ambassador Katalin Annamária Bogyay, Permanent Representative to the UN supported the resolution to roll-over the inter-governmental negotiations on the Security Council reform at the plenary meeting of the General Assembly on 19 July, by stressing the need for text based negotiations at the 72nd session of the body. 
---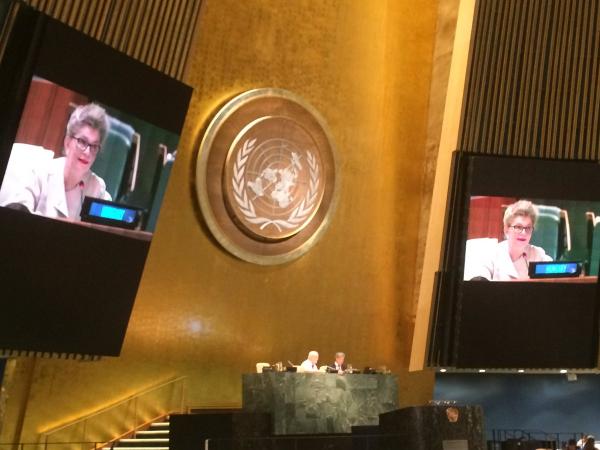 The landmark resolution 47/62 called for the need to reform the Security Council in 1992. The question of equitable representation on and increase in the membership of the Security Council has been discussed in the General Assembly for the last twenty-five years.
At the plenary session of the General Assembly on 19 July, Ambassador Bogyay expressed Hungary's views on the "Food for Thought" paper prepared by the co-felicitators following the last intergovernmental meeting in June, noting strong preference on starting real negotiations, based on a consolidated text.
Hungary looks forward to the 72nd session of the General Assembly and stands ready to actively contribute to the next round of negotiations in order to identify commonalities and clarify questions for further consideration, allowing the process to go further in yielding results.