On November 20, the Permanent Observer Mission of the Holy See to the UN and the Aid to the Church in Need organized a panel discussion "Listening to Survivors of Religious Persecution: A Call for Religious Freedom". As a panelist, Ambassador Katalin Bogyay, Permanent Representative of Hungary reaffirmed Hungary's commitment to assisting persecuted Christians, outlining national humanitarian and development programs of the Prime Minister's Office and the Hungary Helps Agency, as well as its international advocacy amplifying the voices of religious minorities facing violence worldwide.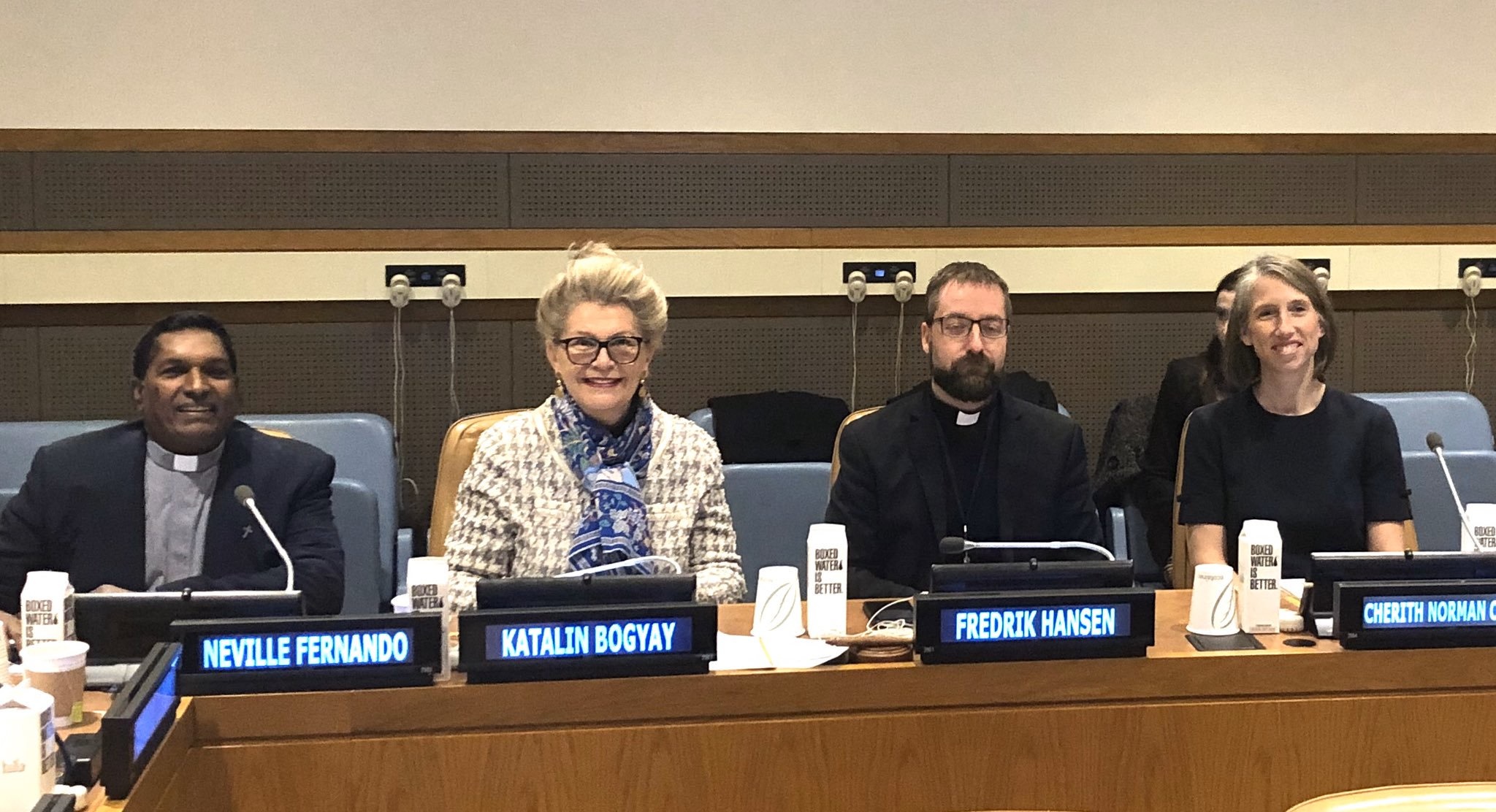 The event hosted survivors of terrorist attacks on Christians in Sri Lanka, the Philippines and Pakistan, who gave powerful testimonies of the ongoing discrimination and violence against Christian communities,  and the role of church leaders in providing care for survivors and the families of the victims, while engaging in the prevention of further violence through interreligious dialogue, education and social development programs.
In his remarks, Fredrik Hansen, chargé d'affairs a.i. of the Permanent Observer Mission of the Holy See expressed concern over the increasing number of attacks against persons belonging to religious minorities, which remain unaddressed in terms of media attention and political response. On behalf of the United States, Cherit Norman Chalet, chargé d'Affairs a.i. of the US Mission to the UN, recalled the US's ongoing programs and initiatives serving religious minorities. Edward Clancy, Outreach Director of Aid to the Church in Need - USA, underscored the urgency of assisting those persecuted for practicing their religion, and shared the organisation's work int his regard. Survivor participants Father Neville Fernando, pastor of St Sebastian Temple in Sri Lanka, Msgr. Romeo Saniel, Apostolic Administrator of Jolo, the Philippines, and Sister Ghaza Akhbar from Lahore, Pakistan.