Participating at the ministerial segment of the High-Level Political Forum on Sustainable Development, Mr. Ferenc Dancs, Deputy Secretary of State for international cooperation reconfirmed Hungary's strong commitment to deliver on the 2030 Agenda for Sustainable Development.
---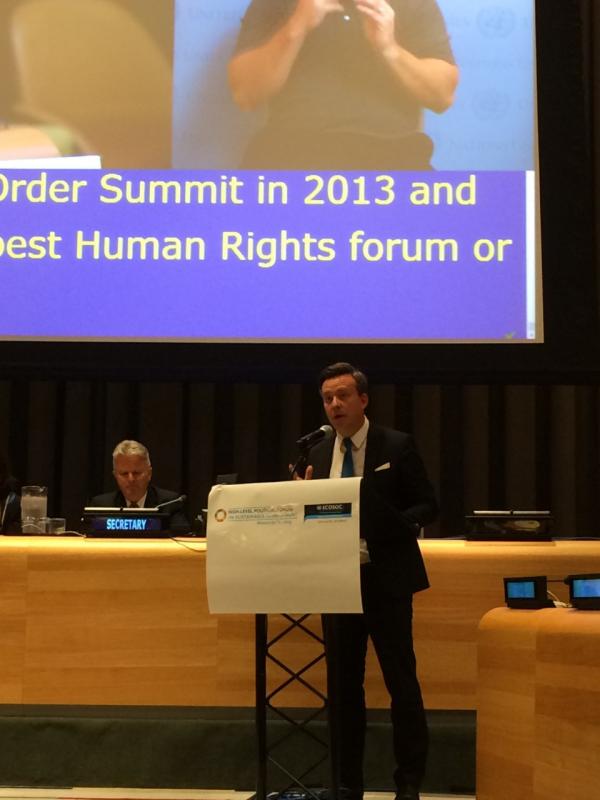 In the general debate, Deputy Secretary of State Dancs outlined Hungary's contribution to the implementation of the SDG framework on multiple levels. At the national level, the determination of national priorities and strategies is well underway through a governmental coordination mechanism set up for effective SDG implementation.
Demonstrating the commitment to the implementation of the Sustainable Development Framework not only at the national, but also at the regional and global levels, Hungary regularly organizes conferences on topics of key importance to accelerate the progress of implementing the SDGs. The Budapest Water Summit 2013 and 2016, the annual Budapest Human Rights Forums or the Alliance 8.7 regional consultation last month to eliminate forced labour, modern slavery, human trafficking and child labour serve as prominent examples.
The Government of Hungary also attaches great importance to ensuring women's empowerment and gender equality, as well as meeting the global health challenges, two of the key themes for discussion at HLPF 2017.
The Deputy Secretary of State announced that Hungary has joined the group of countries presenting their voluntary national reviews at next year's HLPF under the theme "Transformation towards sustainable and resilient societies" when SDG 6 on water will also be in focus.