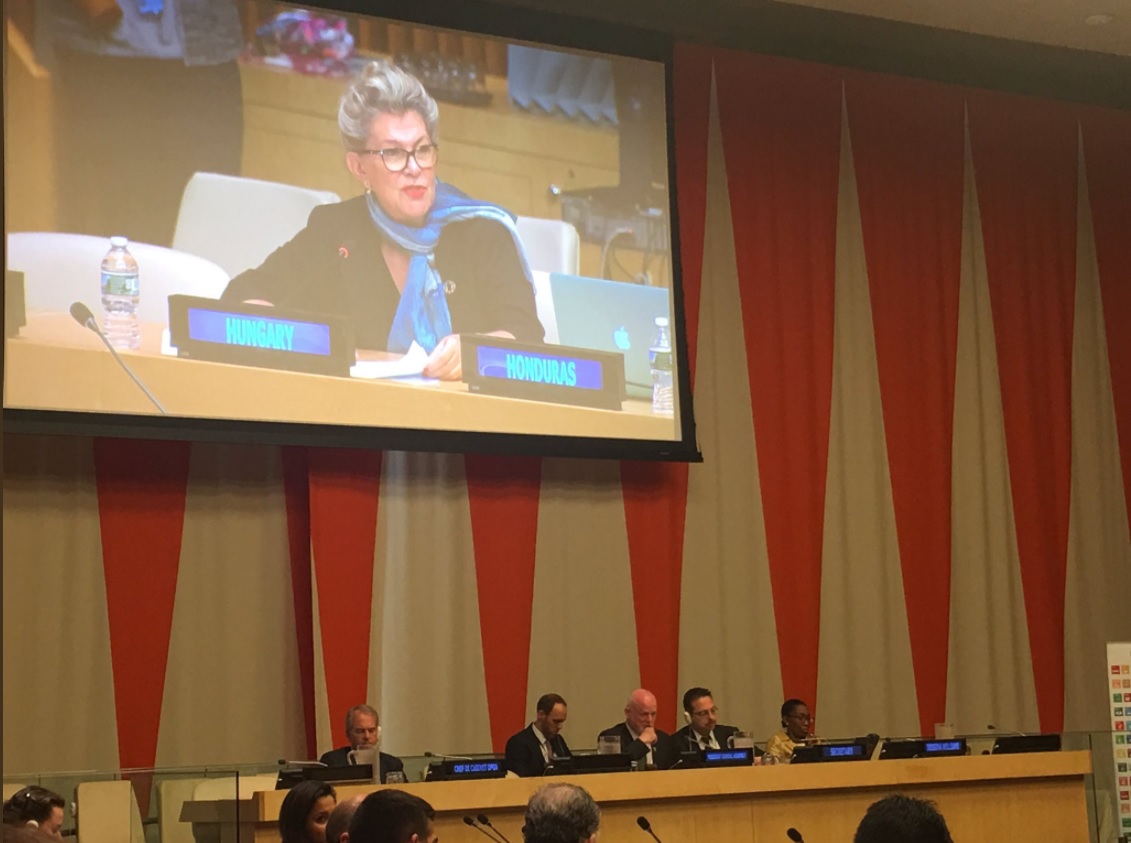 Ambassador Bogyay commended the President of the General Assembly for his the leadership and work on the five SDG action events: Building Sustainable Peace for All; Climate Change and the Sustainable Development Agenda; the SDG Financing Lab, as well as the action events on innovation and education.
The water dialogue co-moderated by Hungary and Tajikistan addressed improving the integration and coordination of the work of the United Nations on the water-related goals and targets under its sustainable development pillar, with a particular emphasis on the 2030 Agenda for Sustainable Development.
Ambassador Bogyay reminded that during the meetings of 22 March and 30 May 2017, many Member States stressed the need to continue the dialogue under the auspices of the General Assembly or ECOSOC, while some delegations suggested bringing the key messages to work streams related to the High Level Political Forum (HLPF) and the 2030 Agenda. The in-depth review of SDG 6 by the HLPF in 2018 can be seen as a great opportunity for that.
She recalled that the Secretary General's report on the reform of the UN development system underlined significant gaps that data had shown in coverage first and foremost of SDG 6 on water and sanitation, therefore exploring the linkages with the ongoing reform process presents an other avenue for follow-up.
As a member of the Steering Committee of the Friends of Water, on behalf of Hungary, Ambassador Bogyay encouraged continue working on solutions in the Group with all Member States and stakeholders by looking at convergences. 
To read the summary of water dialogue please click here.