H.E. Ambassador Katalin Annamária Bogyay, Permanent Representative of Hungary to the UN participated and intervened at the final meeting of Permanent Representatives of the ACT group before the summer break on 21 July 2017. The group reached agreement on the lessons learned from the selection and appointment of the ninth UN Secretary-General in 2015 - 2016.  
---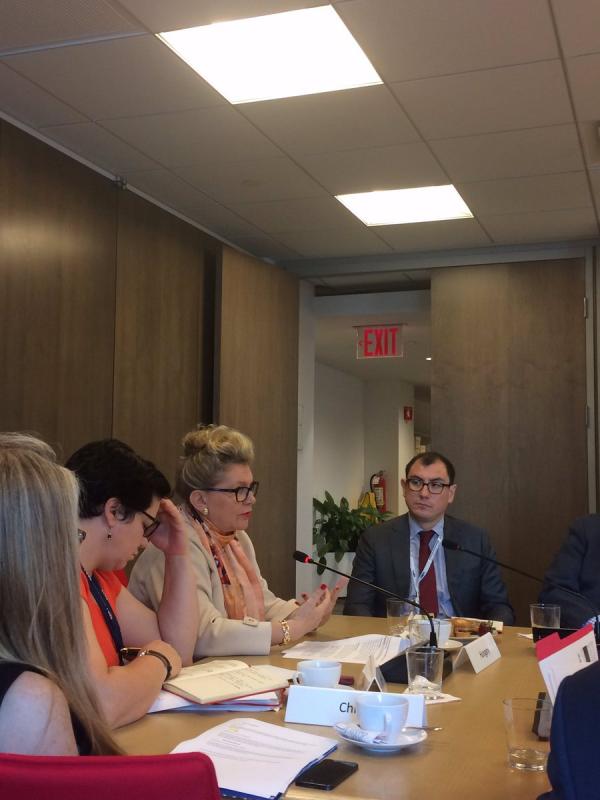 Members of the ACT group promote greater accountability, better coherence and enhanced transparency of the UN institutional setup, and particularly of the Security Council. The 27 Member States of the group started working on their joint position paper regarding the lessons learned from the selection and appointment of the new UN Secretary-General under the leadership of Estonia in 2014.
In 2015-2016, ACT worked to help empower the General Assembly and its President to engage directly with candidates; set expectations on the selection criteria and encouraged the Council towards a more inclusive and transparent approach.
ACT played a leading role in the General Assembly revitalization negotiations and the main objectives outlined in the ACT position papers from March 2015 and February 2016 became integral parts of resolutions 69/321 and 70/305.
Based on the agreement reached at the Permanent Representatives' meeting on 21 July, the group will be able to draw on a joint position, being put forward by Estonia on behalf of the 27 members of ACT during the negotiations on the revitalization of the UN General Assembly, led by the co-facilitators from Croatia and the United Arab Emirates.