The Group of Friends meeting of the United Nations Alliance of Civilizations was held on 19 April in New York to discuss the role of Interreligious and Intercultural dialogue processes as a tool for preventing conflict and post-conflict peacebuilding.
---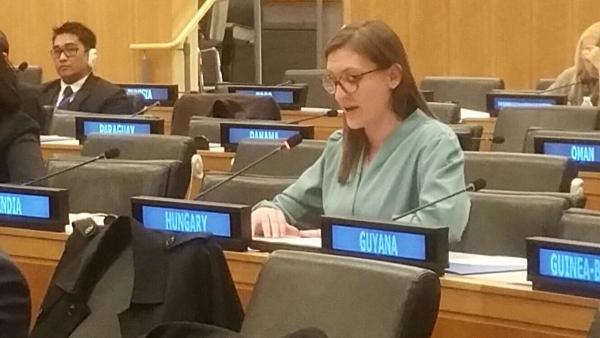 The session dedicated to preventive diplomacy and was opened by the remarks of UNAOC High Representative to the UN, H.E. Al-Nasser. He quoted Secretary-General Guterres' statement as he stressed that "the best prevention of conflict and for the other negative impacts on societies is sustainable and inclusive development where people are able to see their identities valued and feel that diversity is seen as richness rather than a threat".
Group of Friends members discussed how the UNAOC and member states could work towards integrating prevention to the three pillars of the United Nations and shared their initiatives.
In the national statement, Hungary emphasized the role of women in preventive diplomacy, conflict prevention and sustaining peace. It is crucial to put women's meaningful participation and leadership in decision-making processes at all levels to the heart of peacebuilding efforts, throughout the conflict cycle, because sustainable peace can only be achieved with women.
The representative of Hungary expressed strong support the intention of the Alliance to contribute to the strengthening the activities of the UN on preventive diplomacy.
Please find the full statement here.