H.E. Mr. Péter Szijjártó, Minister of Foreign Affairs and Trade of Hungary participated in the 2019 ECOSOC 4th annual Multi-stakeholder Forum on Science, Technology and Innovation for the Sustainable Development Goals (STI Forum) organized by the President of the Economic and Social Council on 14 May 2019 as well as in its side events: "Innovation as a Mindset: Integrating creativity and solution-seeking thinking as a way of living"  led by the Permanent Mission of Israel and the "Advancing quality education and lifelong learning through science, technology and innovation organized by the Permanent Missions of Argentina, the Czech Republic, Kenya, Japan and Norway, together with UNESCO. On 14 and 16 May Minister Szijjártó participated also in the High-level Thematic Debate on Addressing Inequality Toward Inclusive Development as a panelist and in the High-level meeting on "International Cooperation to Combat Illicit Financial Flows and Strengthen Good Practices on Assets Return" organized by the President of the General Assembly under the theme "Prosperity Week". His Excellency participated in the latter events on the invitation of H.E. María Fernanda Espinosa Garcés, President of the GA.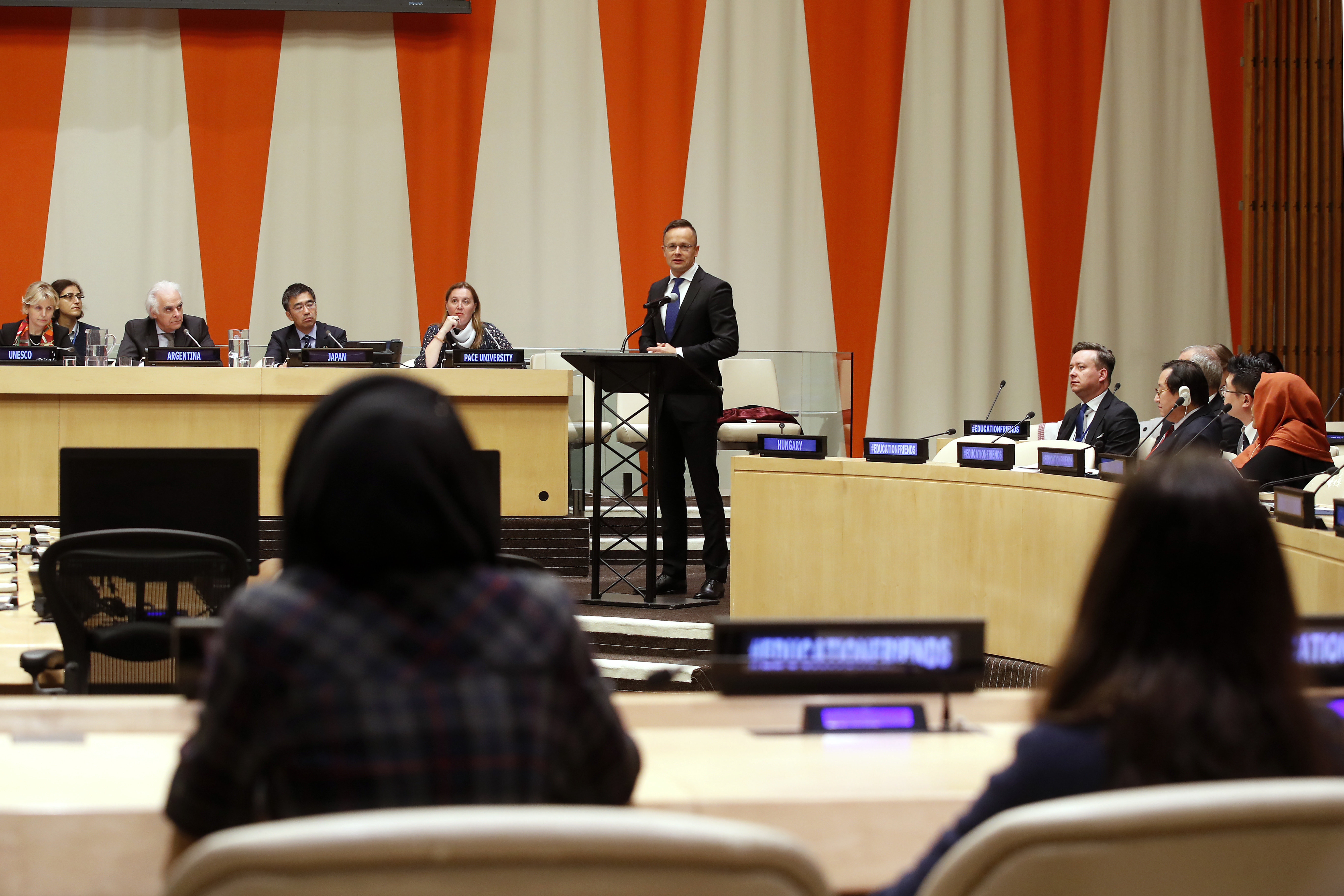 During his stay, the Minister presented the Hungarian STI roadmap and best practices in line with the Agenda 2030, such as the national automotive driving concept. Hungary will host later this year the ITU Telecom World 2019 Conference on 9-12 and the World Science Forum on 20-21 November, both to be held in Budapest. The Minister also highlighted that Hungary has supported more than 5000 students from developing countries in the framework of the Stipendium Hungaricum Scholarship Program launched by the Hungarian Government.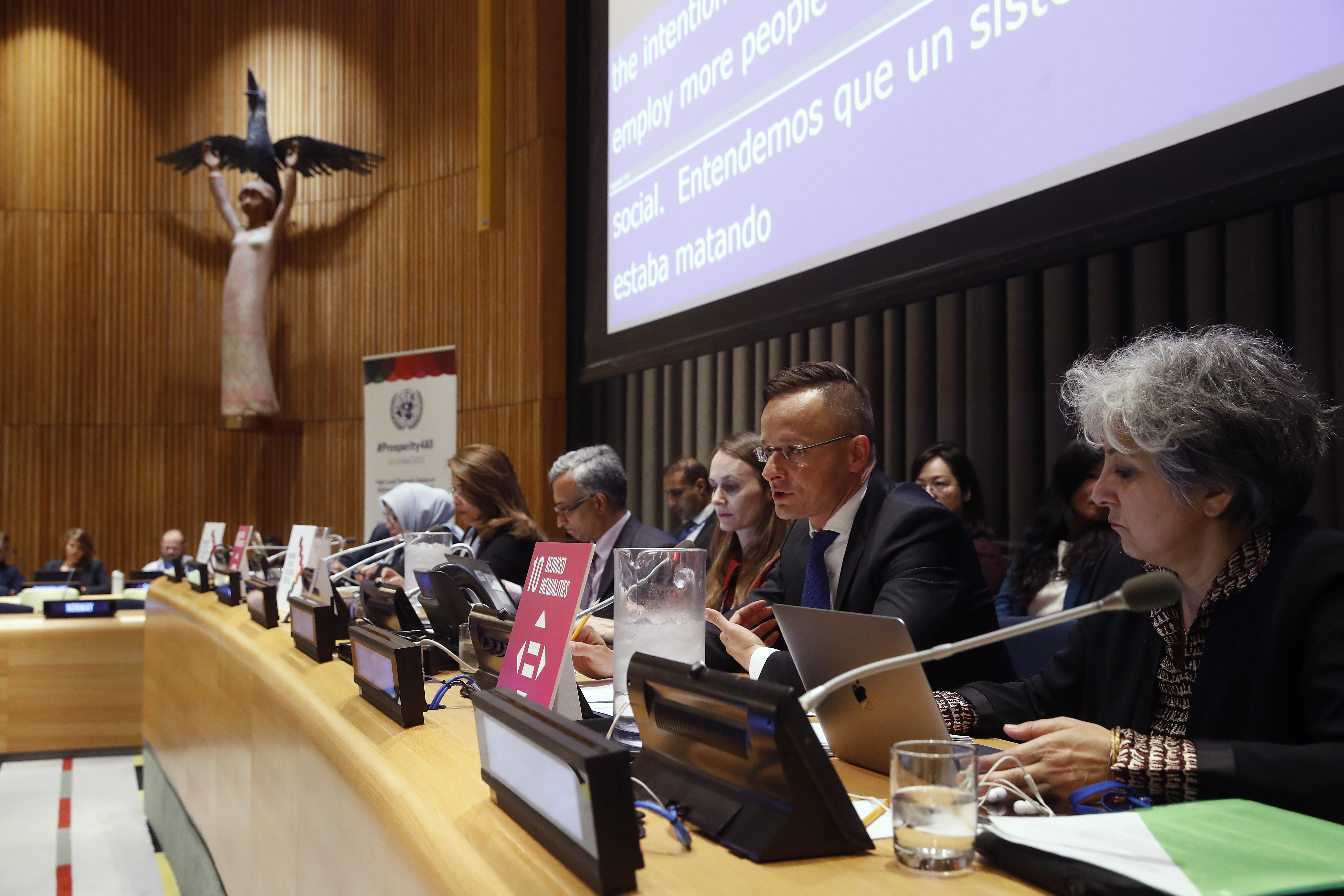 The Hungarian Minister shared the national experiences on promoting inclusive development and empowering people in line with the Hungarian family protection action plan. Minister Szijjártó also emphasized that the biggest threat is the illegal flow of people and the illegal flow of money, such as anonymus transaction, which must be stopped by the international community.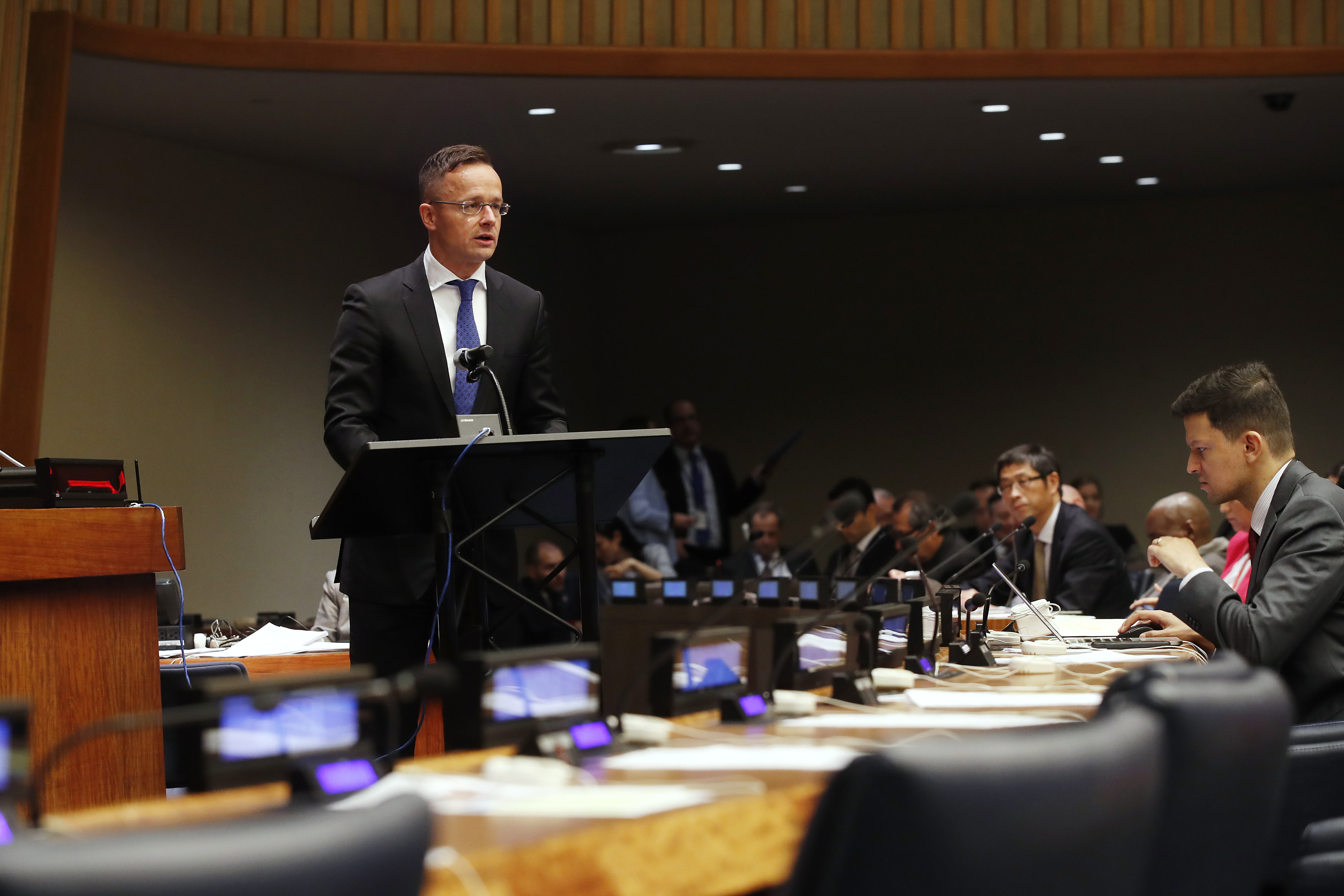 During his visit, Minister Szijjártó also held bilateral meeting with Mr. Miroslav Jenča Assistant Secretary-General for Political and Peacebuilding Affairs for Europe, Central Asia and the Americas, Mr. Mark Lowcock Under-Secretary-General for Humanitarian Affairs and Emergency Relief Coordinator and Mr. Dereje Wordofa Assistant Secretary-General, Deputy Executive Director of the United Nations Population Fund, UNFPA.