H.E. Mr. Péter Szijjártó, Minister of Foreign Affairs and Trade of Hungary participated in the 2019 ECOSOC Partnership Forum, which was organized by the President of the Economic and Social Council on 11 April 2019. On the margin of the event Minister Szijjártó also held bilateral meeting with H.E. Mr. Ghassan Hasbani, Deputy Prime Minister of Lebanon.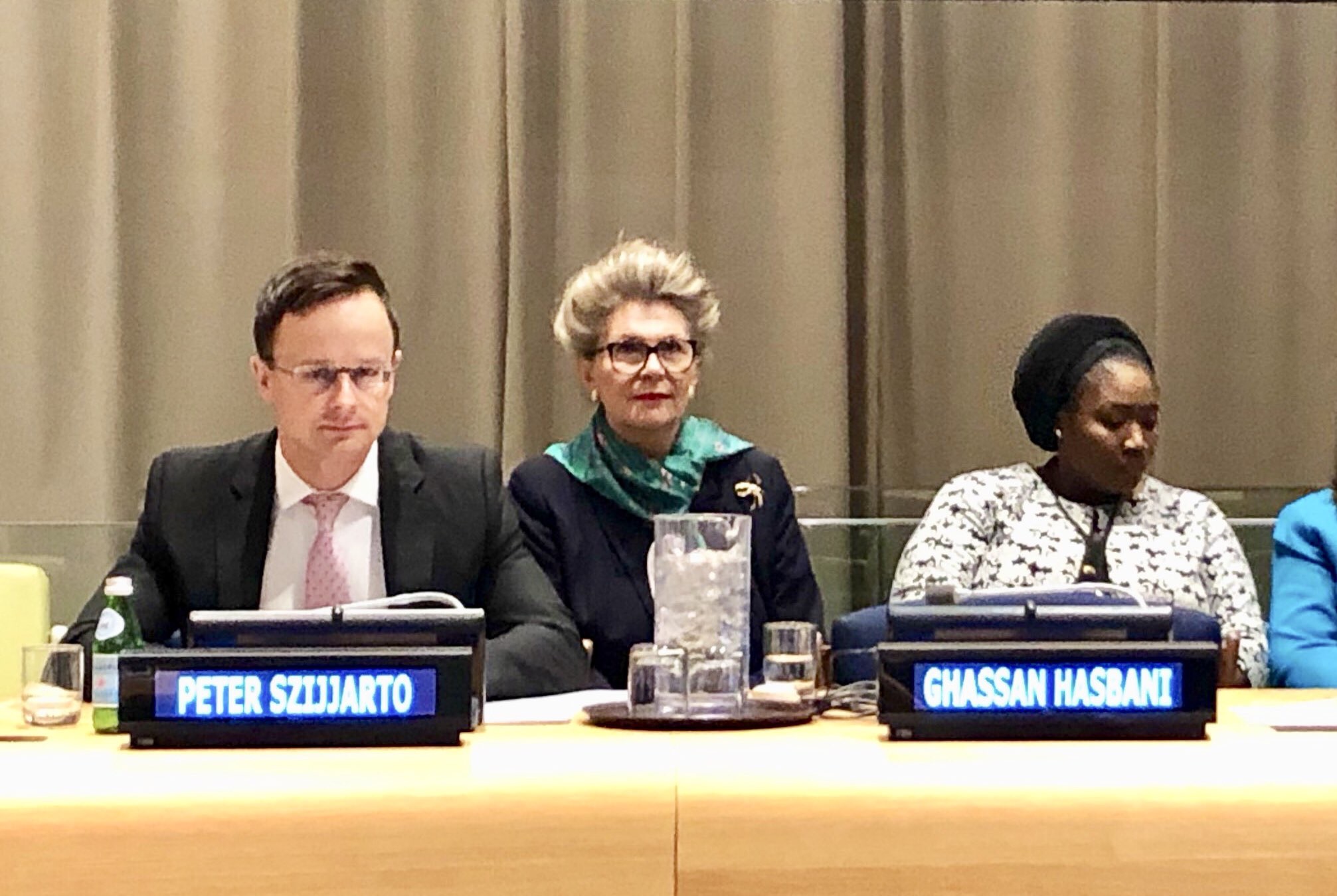 During his keynote speech, the Hungarian Minister emphasized the increased migratory flows which present extraordinary challenges to the international community. He reiterated Hungary's policy tackling root causes by helping people, where needed around the world to stay in their homes under peaceful conditions. He stressed the importance of enabling the African continent's ability to sustain a growing population, which will grow extensively by 2050.
Minister Szijjártó outlined four policies which the government has begun to implement in the last years: 1) utilizing people from countries in need who have competitive skills and knowledge that can contribute to the modernization of countries, which will enable them to live in modest circumstances; therefore the Stipendium Hungaricum scholarship program has been launched for students worth 60 million euros a year; 2) giving financial assistance to Christian communities in the Middle East to help rebuild churches and cover the operational costs of hospitals; 3) urging for special assistance programs for countries around war-torn areas that take care of millions of refugees; 4) more highly developed technologies along with financial assistance could enhance living standards in countries that people are leaving, which includes providing water, food safety, and enhancing agriculture to sustain a growing population, supported by a long-term credit structure for practical repayment.
The Minister stressed the importance of exchanging best practices in the implementation of the sustainable development goals between member states of the United Nations.