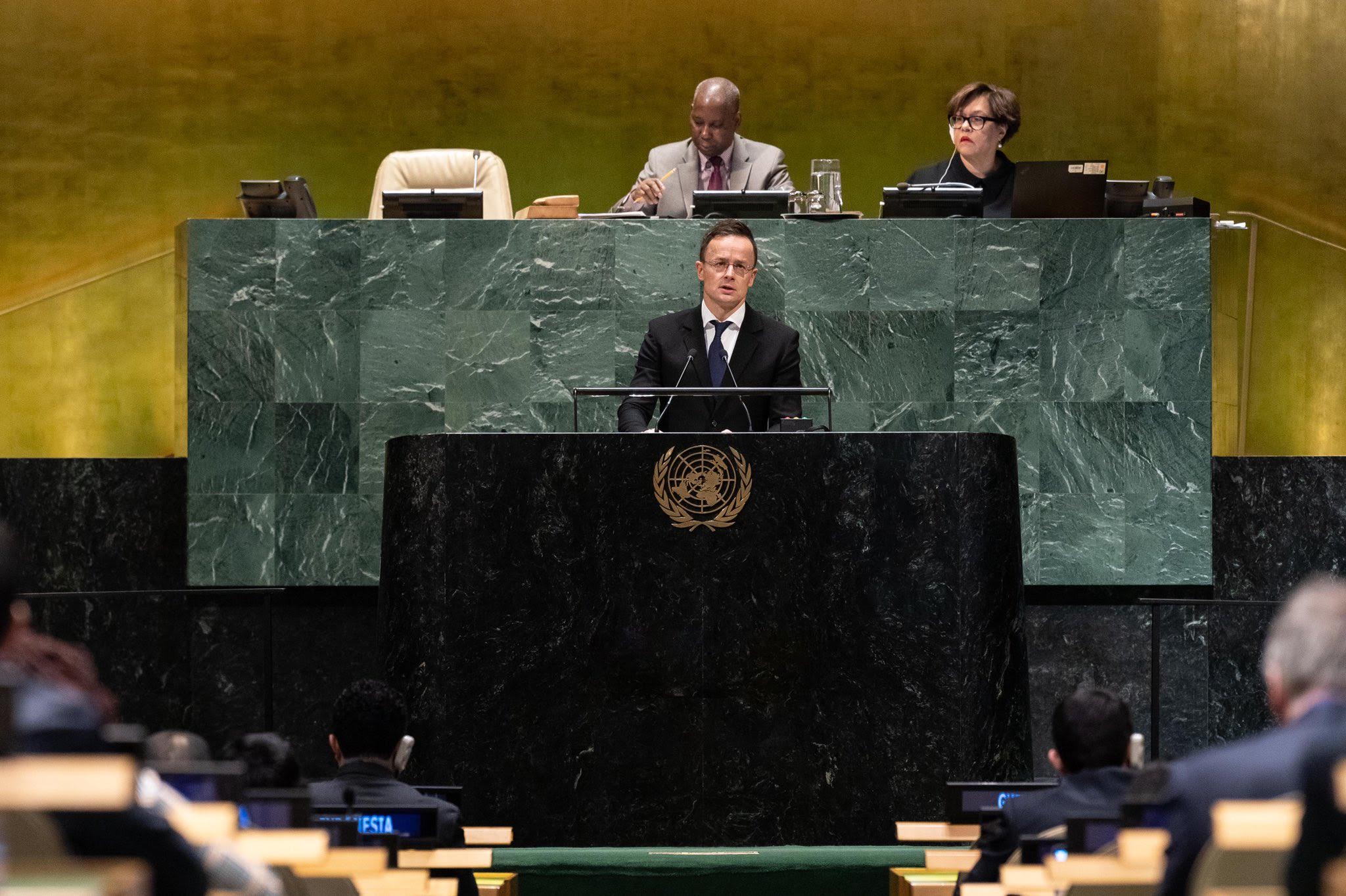 On Thursday, February 20, 2020, His Excellency Mr. Péter Szijjártó, Minister of Foreign Affairs and Trade of Hungary addressed the UN General Assembly's plenary meeting on "The situation in the temporarily occupied territories of Ukraine". In his statement, Minister Szijjártó stressed that while fully supporting the territorial integrity and sovereignty of Ukraine, Hungary firmly rejects the violations of indigenous Hungarian minorities' rights by its' neighbor. He affirmed that not only the international law, but also the fundamental rights of the Hungarian minorities shall be respected by the Ukrainian authorities.
On the same day, H.E. Szijjártó participated as a key-note speaker at a side event on "Closing the inequalities gap to achieve social justice" co-organized by the International Labour Organization (ILO) and the Permanent Mission of Kyrgyzstan to the UN, where he presented the latest initiatives and achievement related to family-, and social policies introduced by the Government of Hungary.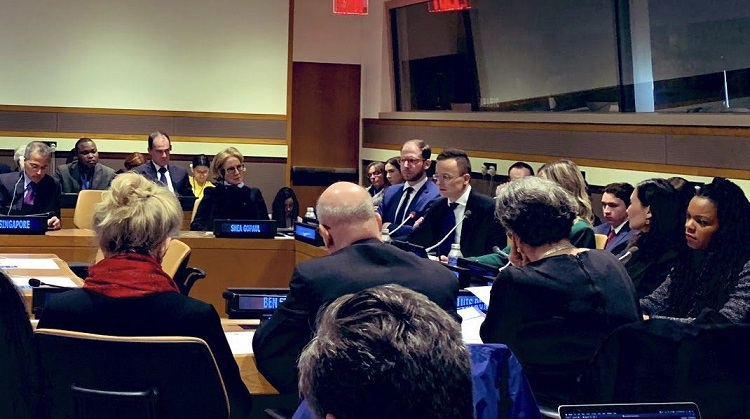 During a bilateral meeting between Minister Szijjártó and Mr. Fabrizio Hochschild-Drummond, Special Adviser to the Secretary-General on the Preparations for the Commemoration of the United Nations 75th Anniversary, the Minister reaffirmed Hungary's support as well as financial contribution to the 75th anniversary initiatives.  
At the bilateral meeting with Deputy Special Representative for Africa, Mr. Tamrat Samuel, H.E. Szijjártó underlined that Hungary remains strongly committed to addressing the root causes of migration, therefore in the past years we introduced a five-fold increase in our international development contributions provided to Africa.