Yesterday the 60th session of the Commission on the Status of Women kick started with the opening remarks by His Excellency Ban Ki-moon. The Secretary General highlighted a major step in realizing the Security Council's historic resolution 1325 on women, peace and security, namely that during the last nine years more than 150 distinguished women have been appointed Assistant Secretary-General or Under-Secretary-General, furthermore, today, nearly a quarter of UN missions are headed by women.
---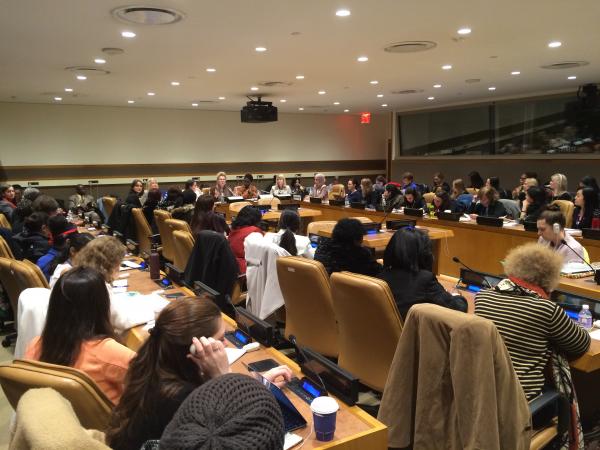 In the spirit of the theme of the CSW60 and the 2030 Sustainable Development Framework, H.E. Ambassador Katalin Bogyay chaired Hungary's full-house side event today on the empowerment of women and girls through education and talent support, one of the cornerstones of the solid Hungarian agenda. On this particular event, Hungary worked closely together with the state of Qatar. The speakers included the head of the Hungarian delegation H. E. Ms. Katalin Novák along with H.E. Ms. Alya Ahmed Saif Al-Thani, Permanent Representative of the State of Qatar, Josephine Bourne, Associate Director for Education of UNICEF, Patience Stephens, Director on Education of UN Women and Susan Myers, Senior Vice President of the UN Foundation. The event featured a lively discussion with the young audience on how governments and UN agencies can harness the talent and energy of women and girls for development. 
In the course of the day, the Minister of State held bilateral meetings with her Lithuanian Minister of Social Security and Labour, Algimanta Pabedinskiené, Wojciech Kaczmarczyk the Polish government plenipotentiary for civil society and equal treatment and Maria do Carmo Godinho Delgado, Vice-Minister for Policies for Women's Work and Economic Autonomy of Brazil.